Yasar Dogu Set to Welcome Wrestling's Biggest Stars
Tuesday, July 2, 2019 - 09:22 By Eric Olanowski
ISTANBUL, Turkey (July 1) -- The most anticipated freestyle Ranking Series event of the year, the Yasar Dogu, will take place July 11 to 14 in Istanbul, and more than 275 wrestlers from 21 countries are expected to make the journey to Turkey's most populated city. The goal remains simple: try to pocket the remaining Ranking Series points before heading to Nur-Sultan, Kazakhstan, for September's World Championships. 
Since the Budapest World Championships, wrestlers have been stashing away Ranking Series points with hopes of becoming one of the forty top-four seeded wrestlers come September. The Yasar Dogu leaves those on the cusp of earning a top-four seed one last opportunity to gain those additional much-needed Ranking Series points. 
Heading into Istanbul, five wrestlers have seized the No. 1 seed, 17 wrestlers have cemented at least a top-four seed, leaving 23 seeds open for the taking in Istanbul. Though they're not all entered, there are still 150 wrestlers who could steal a seed from a current top-four seeded wrestler if they were to win a gold medal in a weight class with 20+ wrestlers in Turkey. 
Wrestling begins July 11 and can be followed live on www.unitedworldwrestling.org. 
Freestyle
57kg
Abdelhak KHERBACHE (ALG)
Islam BAZARGANOV (AZE)
Giorgi EDISHERASHVILI (AZE)
Mikyay Salim NAIM (BUL)
Georgi Valentinov VANGELOV (BUL)
Gamal Abdelnaser Hanafy MOHAMED (EGY)
Kumar RAVI (IND)
Givi DAVIDOVI (ITA)
Minir REDJEPI (MKD)
Haljit OSMAN (MKD)
Muhamad IKROMOV (TJK)
Suleyman ATLI (TUR)
Ahmet DUMAN (TUR)
Saban KIZILTAS (TUR)
61kg
Mohamed Al Amine LAKEL (ALG)
Mirjalal HASAN ZADA (AZE)
Asgar MAMMADALIYEV (AZE)
Yasser Eshhata Abady AHMED (EGY)
Rahul Balasaheb AWARE (IND)
Sandeep TOMAR (IND)
Utkarsh Pandharinath KALE (IND)
Behnam Eshagh EHSANPOOR (IRI)
Elmedin SEJFULAU (MKD)
Selehattin SERT (TUR)
Munir Recep AKTAS (TUR)
Recep TOPAL (TUR)
Tyler Lee GRAFF (USA)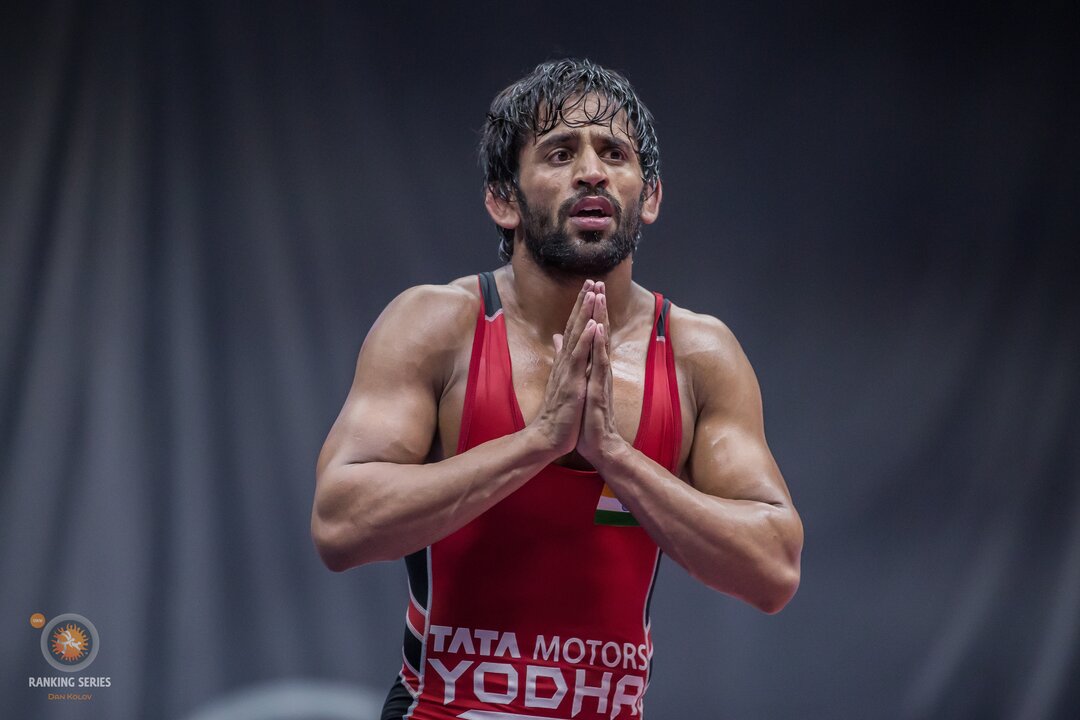 Bajrang BAJRANG (IND) enters the Yasar Dogu as the No. 1-ranked wrestler in the world at 65kg. (Photo: Sachiko Hotaka)
65kg
Ali RAHIMZADE (AZE)
Haji Mohamad ALI (BRN)
Fathi Tarek Fathi Attia ISMAIL (EGY)
Ismail MUSUKAEV (HUN)
Bajrang BAJRANG (IND)
Sonba Tanaji GONGANE (IND)
Peiman Bioukagha BIABANI (IRI)
Alibek OSMONOV (KGZ)
Tilek SHARSHEEV (KGZ)
Fati VEJSELI (MKD)
Masoud NIAZI (NED)
Kaireddine BEN TELILI (TUN)
Cengizhan ERDOGAN (TUR)
Selahattin KILICSALLAYAN (TUR)
Mehmet Emin OGUT (TUR)
Zain Allen RETHERFORD (USA)
John Michael DIAKOMIHALIS (USA)

70kg
Fares LAKEL (ALG)
Murtazali Raxmatullayevic MUSLIMOV (AZE)
Gitinomagomed GADZHIYEV (AZE)
Aghahuseyn MUSTAFAYEV (AZE)
Adam BATIROV (BRN)
Mihail Iliev GEORGIEV (BUL)
Ali Pasha Ruslanovich UMARPASHAEV (BUL)
Amr Reda Ramadan HUSSEN (EGY)
Rajnesh RAJNEESH (IND)
Meisam Abolfazl NASIRI (IRI)
Adilet MAMATAEV (KGZ)
Riad REDJEPI (MKD)
Omer Faruk CAYIR (TUR)
Haydar YAVUZ (TUR)
Mustafa KAYA (TUR)
James Malcolm GREEN (USA)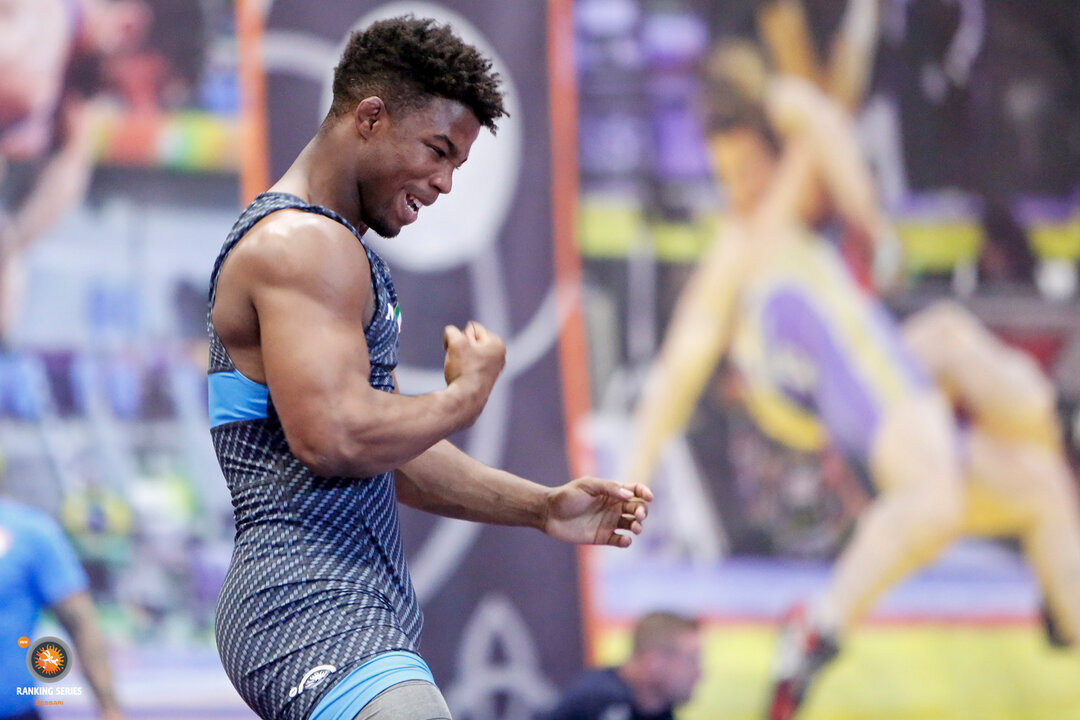 Frank CHAMIZO MARQUEZ (ITA) enters the Yasar Dogu as the second-ranked wrestler in the world at 74kg. The Italian sits four points behind top-ranked Zaurbek SIDAKOV (RUS). (Photo: Gabor Martin)
74kg
Ishak BOUKHORS (ALG)
Toghrul ASGAROV (AZE)
Khadzhimurad GADZHIYEV (AZE)
Miroslav Stefanov KIROV (BUL)
Daniel ANTAL (HUN)
Csaba VIDA (HUN)
Zsombor Istvan GULYAS (HUN)
Amit Kumar DHANKHAR (IND)
Mohammad Ashghar NOKHODILARIMI (IRI)
Mostafa Mohabbali HOSSEINKHANI (IRI)
Frank CHAMIZO MARQUEZ (ITA)
Mansur SYRGAK UULU (KGZ)
Mohamed SESAY (SLE)
Taimuraz SALKAZANOV (SVK)
Maher GHANMI (TUN)
Haithem DAKHLAOUI (TUN)
Fazli ERYILMAZ (TUR)
Soner DEMIRTAS (TUR)
Yakup GOR (TUR)
Jordan Ernest BURROUGHS (USA)
79kg
Fateh BENFERDJALLAH (ALG)
Abubakr ABAKAROV (AZE)
Aleksandr GOSTIYEV (AZE)
Jabrayil HASANOV (AZE)
Benjamin SEZGIN (GER)
Botond LUKACS (HUN)
Murad KURAMAGOMEDOV (HUN)
Parveen RANA (IND)
Bahman Mohammad TEYMOURI (IRI)
Foday KARGBO (SLE)
Akhsarbek GULAEV (SVK)
Ramazan Ishak SAR I(TUR)
Ender COSKUN (TUR)
Muhammet Nuri KOTANOGLU (TUR)
Alexander David DIERINGER (USA)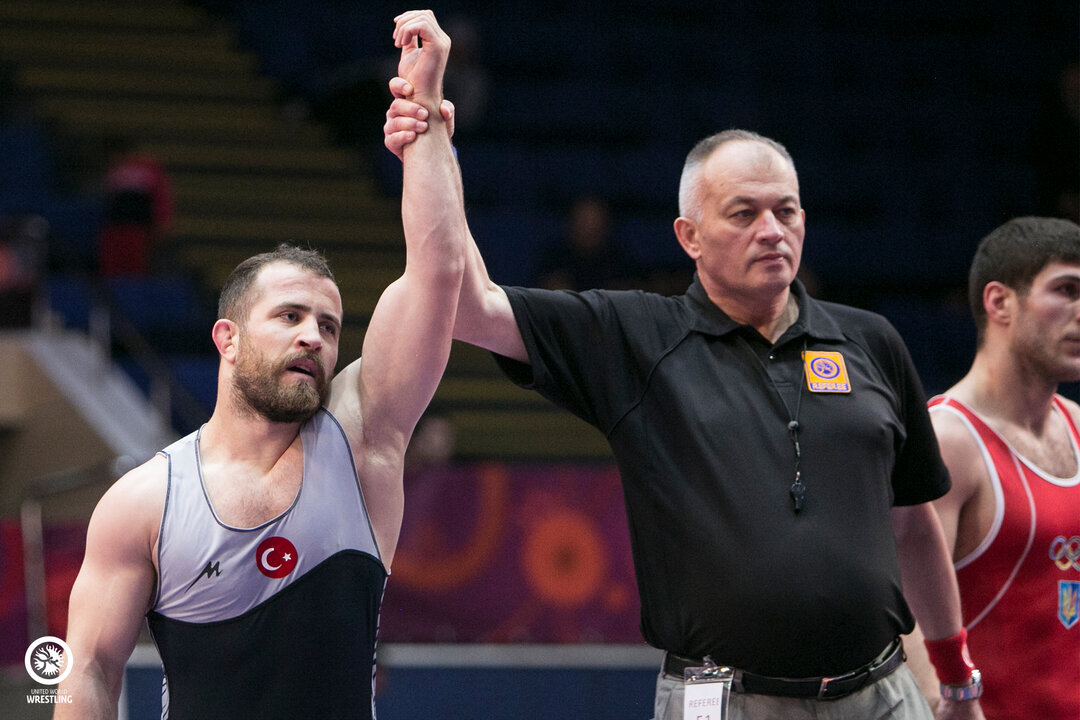 Even though he's locked up his No. 1 seed for the World Championships, top-ranked Fatih ERDIN (TUR) will still wrestle at the Yasar Dogu. (Photo: Gabor Martin) 
86kg
Shamil ZUBAIROV (AZE)
Svetoslav Zhivkov DIMITROV (BUL)
Khaled Masoud Ismail ELMOATAMADAWI (EGY)
Taimuraz FRIEV NASKIDAEVA (ESP)
Patrik SZUROVSZKI (HUN)
Richard Ferenc LIGETI (HUN)
Deepak PUNIA (IND)
Hassan Aliazam YAZDANICHARATI (IRI)
Aligadzhi GAMIDGADZHIEV (KGZ)
Muhammad ALI (PAK)
Boris MAKOEV (SVK)
Ayoub BARRAJ (TUN)
Selim YASAR (TUR)
Osman GOCEN (TUR)
Fatih ERDIN (TUR)
James Patrick DOWNEY III (USA)
92kg
Mohammed FARDJ (ALG)
Sharif SHARIFOV (AZE)
Bendeguz TOTH (HUN)
Viky VIKY (IND)
Alireza Mohammad KARIMIMACHIANI (IRI)
Suleyman KARADENIZ (TUR)
Erhan YAYLACI (TUR)
Ibrahim BOLUKBASI (TUR)
J'Den Michael Tbory COX (USA)
97kg
Aslanbek ALBOROV (AZE)
Hosam Mohamed Mostafa MERGHANY (EGY)
Pavlo OLIINYK (HUN)
Balasz Attila JUHASZ (HUN)
Satywart KADIAN (IND)
Reza Mohammad Ali YAZDANI (IRI)
Abraham de Jesus CONYEDO RUANO (ITA)
Magomed MUSAEV (KGZ)
Mohamed BUNDU (SLE)
Rustam ISKANDARI (TJK)
Ibrahim CIFTCI (TUR)
Baki SAHIN (TUR)
Fatih YASARLI (TUR)
Kyle Frederick SNYDER (USA)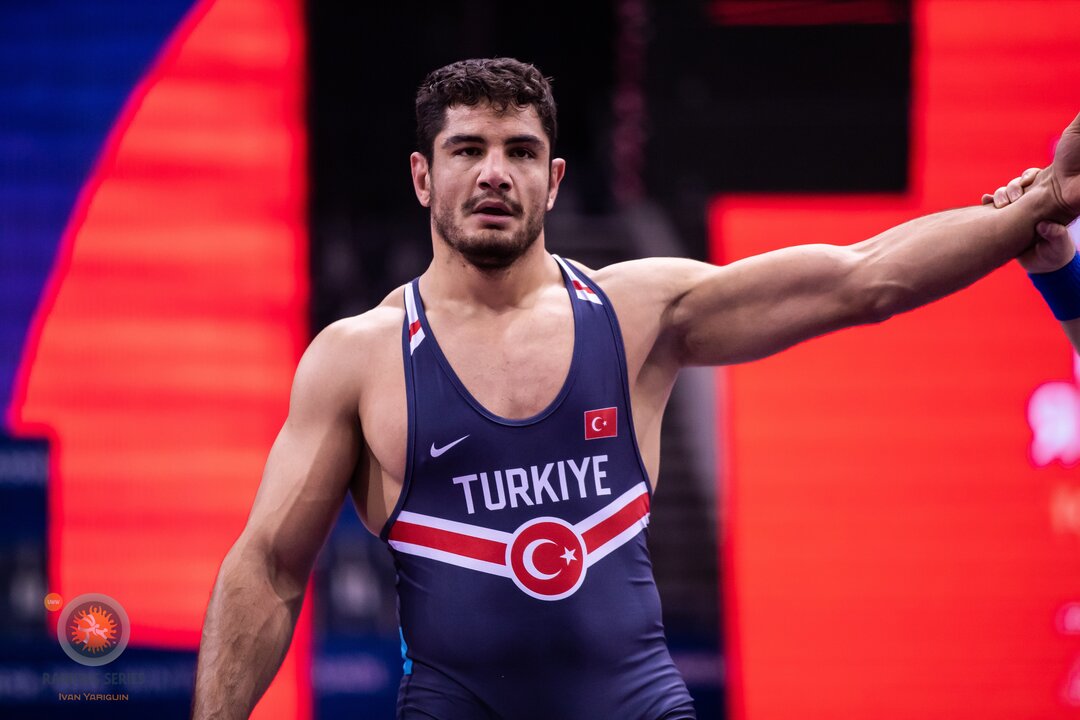 Taha AKGUL (TUR) needs to at least score one Ranking Series to stop a potential world semifinals matchup between his biggest rival, Geno PETRIASHVILI (Photo: Sachiko Hotaka)
125kg
Seyed Mohammadreza AZARSHAKIB (AZE)
Khaled Omr Zaki Mohamed ABDALLA (EGY)
Ahmed Mahmoud Elsayed Mohamed KHALIL (EGY)
Mihaly NAGY (HUN)
Daniel LIGETI (HUN)
Sumit SUMIT (IND)
Komeil Nemat GHASEMI (IRI)
Farkhod ANAKULOV (TJK)
Taha AKGUL (TUR)
Abdullah OMAC (TUR)
Fatih CAKIROGLU (TUR)
Nicholas Edward GWIAZDOWSKI (USA)